Introducing the latest from Kessil, the  AP9X
The  Redesigned optics provide an even light distribution that blankets your aquarium with up to 48" of coverage.
This uniform coverage minimizes hotspots and creates an effect similar to that of a metal halide / T5 combo.
Sleek yet Robust
With design elements inspired by marine fauna, high-performance automotive engineering, and the sun itself, the AP9 boasts a sleek, unobtrusive profile with an aesthetically pleasing touch panel.
Not just a box of LEDs—the AP9 compliments the natural beauty of a well-maintained aquarium.
Technical Specifications
Dimensions   : 41.8cm x 14.5cm x 3.6cm
Unit Weight   :1.04kg
Spectrum        :Tuna Blue + Red + Green + Purple (Violet+Indigo)
Coverage         :Up to 48" x 24" (122cm x 61cm)
Power Adapter:100-240V AC 50-60Hz (Input), 48V DC (Output)
Power Consumption AC : 185W Max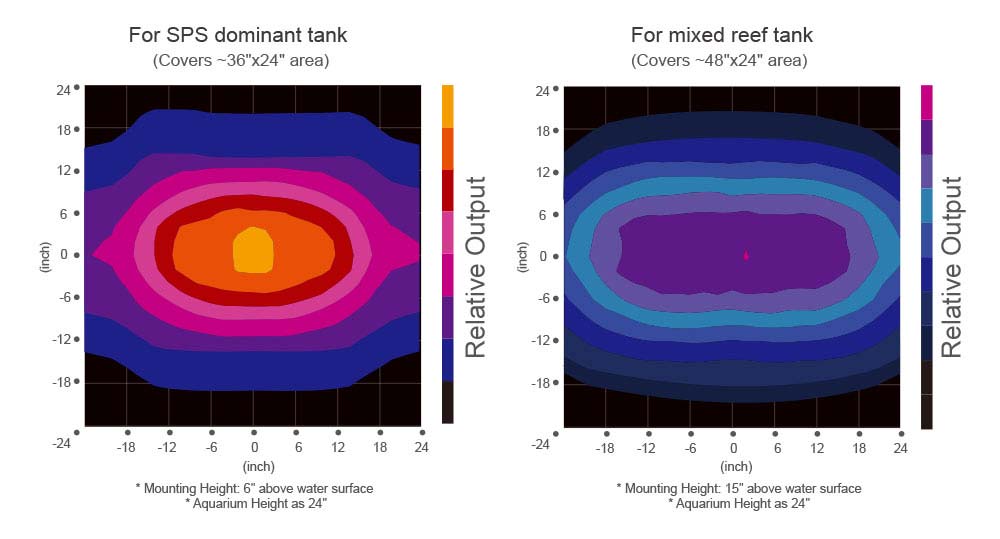 What's in the Box
1x AP9X
1x Power Adapter
1x Adapter Cable
4x Metal Screw Hook & Hanging Bracket
3x QR Code Stickers
X-Unleashed
Use Kessil's newly redesigned smartphone app to arrange groups, set schedules, add special effects, and customize colors.